If you like flowers and plants and if you like to draw them, you are most likely to know Peggy Deans "Botanical Line Drawing". This book quickly became a staple for people who like to doodle in their bullet journals, art journals or drawing cute little pots with succulents on scraps of paper to keep calm whilst an annoying telephone call. I loved her book right from the start, mainly because I like to draw, but still consider myself a beginner. And more often than not I simply do not know how and where to start. It inspires me to practice, because it is not overwhelming. When you look at the drawings in this book, broke down in easy to follow steps, you feel encouraged, because you get the sense that it's doable.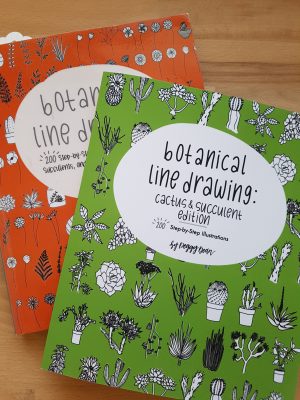 So if you know me, you will know that I am a fairly impatient human being, and that I love things that are enjoyable and effective at the same time. Well, these books are exactly that. You will have a lot of fun and get quick results. A few steps will lead you to nice little plant doodles some are fairly easy, some are more complex, but if I can do this, you can surely too.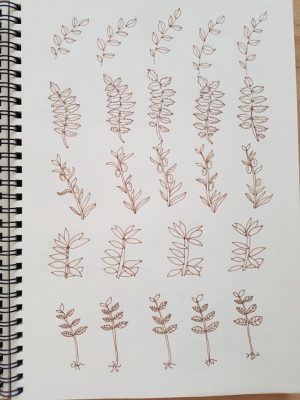 Other than the obvious difference, that the second book is all about cacti and succulents, there are two improvements that I appreciate. Here is an example of the first and the second issue in comparison: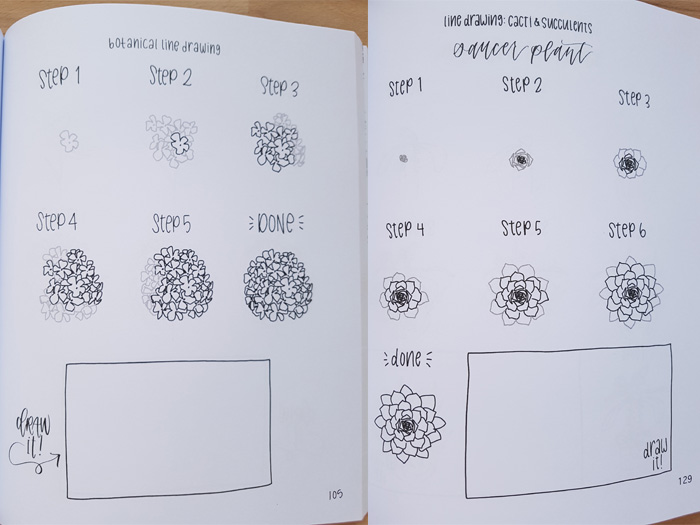 You now have six instead of five steps for each drawing. That might be not necessary in any case but, could be very helpful, when things get a little more complicated. The second thing is, that now you know which plant you are drawing. I must admit, because of the font it is not very easy to read, but it's better than nothing. (The two books are exactly the same size, it just looks a bit odd, because I used two different photos.)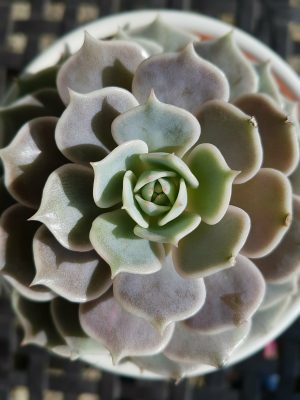 Whenever I struggle or I'm feeling frustrated, I tell myself, that I have learned to write – slowly building up my muscle memory by "drawing" letter by letter over and over again when I was a child. It's the same principle and it's simple as that, when learning to draw or even learning an instrument. Be patient with yourself, practice and have fun. Over time it will feel as natural, as writing your name. And be fearless! It's just pen and paper – no brain surgery involved.
Happy drawing!
Andrea
This post is not sponsored.