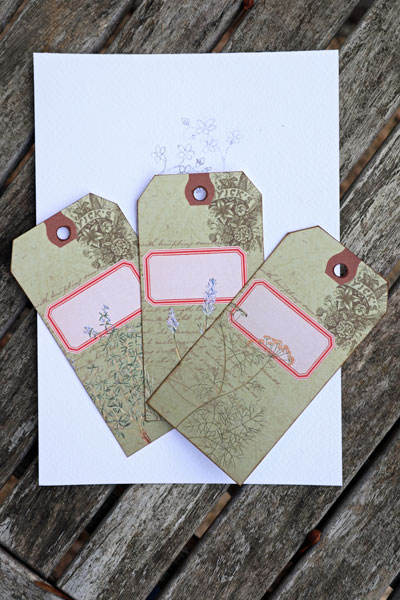 It made me very happy, that so many lovely ladies from the "Foxy Crafters-FB-Group" liked my "Garden Herbs Tags" I did in photoshop the other night. I promised to provide a pdf without thinking about how an where to do so.

This was the moment my long forgotten blog came to my mind. Should I? Is this the moment maybe thinking about reviving the whole blog? I had a blog for years until I realised it may will never grow, when I write in german. So I started to write in english and eventually this was the end of it, because I didn't manage to do it as constantly as it would have been necessary.

I'm still not shure but maybe this could be an opportunity. Maybe leave me a comment and let me know if a blog is something you still consider to read or if the "newer" media like YouTube is all you'll ever need.
So if you want to download this JPEG, just klick on the download button under the image. It is an A4-Format, since this is what we use here in Germany, but you can easily resize it to fit on letter size paper. Just click on the download button below and I hope you have fun with these little tags.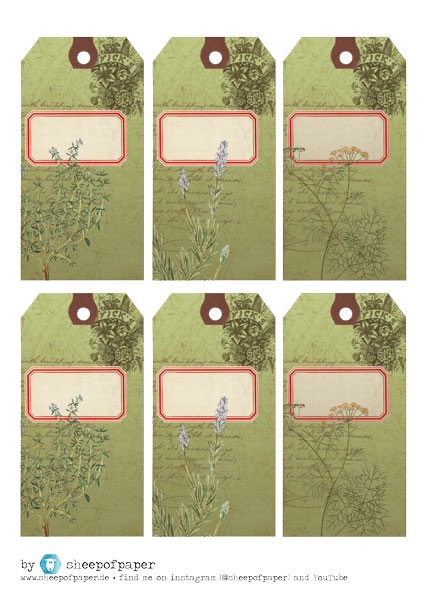 Please leave me a comment if you enjoyed my work and tag me, if you are posting on instagram (@sheepofpaper), so I can see what you have created. And If you like, please follow me as well. I also would be very happy if you come over to my YouTube channel and become one of my subscribers. It would really mean a lot to me.

Thank you so much!
xoxo
Andrea